Brighton Historical Society Hosting Traveling Women's Suffrage Exhibit
June 12, 2019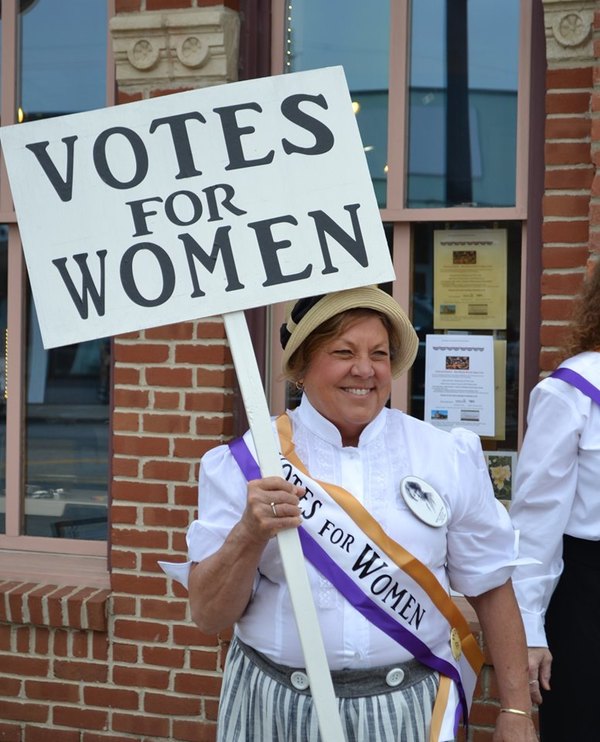 A traveling exhibit about the Women's Suffrage movement is now on display in the City of Brighton.

The Michigan Women's History Center has assembled 11 panels that describe the history of the suffrage movement in Michigan. The panels will be displayed at the CoBACH Center located on Main Street in downtown Brighton through August 23rd. The exhibit's first event was held earlier this month and focused on how Michigan women won the right to vote. The next presentation is a suffrage debate that will have six separate events in July. The last event will be a celebration on August 18th recognizing the Equal Rights Amendment.

The women's suffrage movement was a decades-long fight to win the right to vote for women in the United States. It took activists and reformers nearly 100 years to win that right, and the campaign was not easy: Disagreements over strategy threatened to cripple the movement more than once. But on August 26th, 1920, the 19th Amendment to the Constitution was finally ratified; enfranchising all American women and declaring for the first time that they, like men, deserve all the rights and responsibilities of citizenship.

Details about the Women's Suffrage exhibit at the Brighton Historical Society can be found at the link below.


Pictured: Lynn Strong at the "How Michigan Women Won The Vote" presentation. Facebook photo.