Brighton City Officials Discuss Headlee Override Request
June 27, 2018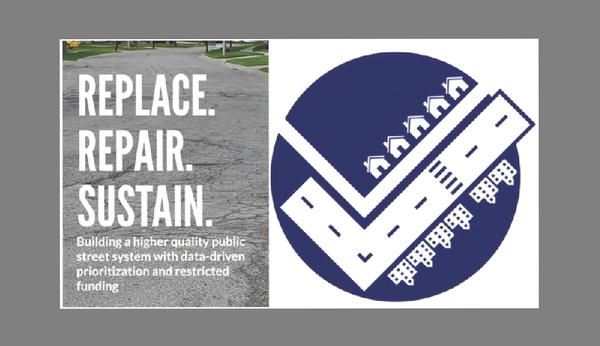 City of Brighton officials are inviting discussion with residents over their current plan for fixing the city's failing road system.

Because of the Headlee Amendment and certain criteria that can trigger its millage rollbacks, the City of Brighton is only levying around 15.65-mills out of the 20 authorized by city charter. With Proposition A slowing the rate at which property values can raise, some communities in the area, like Brighton, have continued to struggle with raising revenues post-recession. One of the areas hit hardest by this in Brighton is the street system. A recent review by the city's engineer rated the roads at a 48 out of 100. City Council has come to decision to ask voters for an override of the Headlee Amendment on August 7th. If passed, they would be able to draw the extra 4.35-mills from taxpayers with the funds going explicitly towards creating a comprehensive streets program. Broken down, a resident with taxable home valued at $75,000 would owe an extra $326 per year in city taxes, or 89-cents per day.

DPW Director Marcel Goch said that the $1.85-million this raises yearly will help fix not only worst, but keep the roads in good condition that way for longer. He compared it preventative maintenance on a car, saying that if you spend more money on the front end, you'll get more out of it in the long run. Brighton's problem is that it will be difficult to get back to where they need to be for maintaining. Goch estimates that the city needs between $40-$50million to get to where they need to be.

Mayor Jim Muzzin said that City Council is out of other options with roads. They began with no end date to the override, but upon listening to residents, Muzzin said they capped it at 10 years. He hopes residents will give them a chance to see where 10 years gets the city, and based on the results, vote again. He assures voters that the tax dollars will stay local and for roads- they will not be sent to schools, the county, the state, or the federal government.

Councilman Jon Emaus said that City Council has reached a point where they can't cut the budget any further and continue to give residents the services they've come to expect on the path they are currently on. He noted that on the upcoming budget the allocated money for roads is only $35,000. Emaus said that they simply don't have the funds with the loss of revenue sharing and the loss of money coming in from Headlee and Proposition A. While not being something that City Council jumped at to put on the ballot, Emaus said it is the most fiscally responsible solution they have for maintaining quality roads and a quality community.

City Manager Nate Geinzer reported that almost 75% of neighborhood roads are in poor condition. He called it "simple math" with the money to fix the streets simply not being there. Geinzer said the goal is not to fix everything at one point, as it would all need to be repaired again at the same time in the future. He said the real goal is to get to a comprehensive streets program, so that they can fix the roads that need to be fixed, while preventing other roads from slipping into poor condition. At a public open house earlier this month, they had displays laying out ideas for breaking the 10-year override into a series of smaller 2-year plans.

City Council has three more public open houses coming up. Attendees will get to spend time with elected officials and others involved like Goch and Geinzer to share opinions and ideas. The next one is scheduled for tonight from 6pm until 8pm at City Hall. More information can be found online through the link below.

To hear more of the discussion with Muzzin, Emaus, Geinzer, and Goch, tune into WHMI's Viewpoint, this Sunday morning at 8:30am.