Brighton GameStop Employees Jointly Resign
May 18, 2023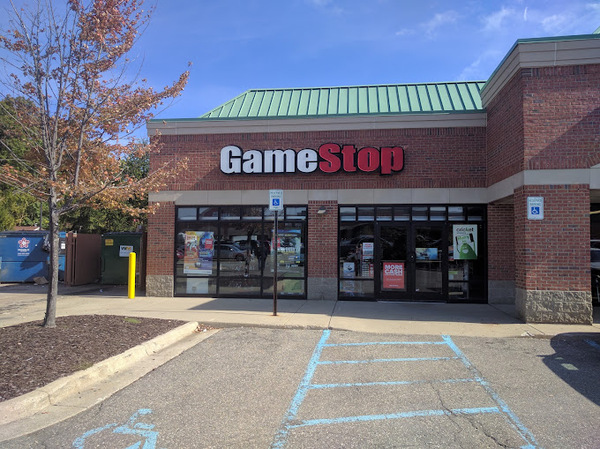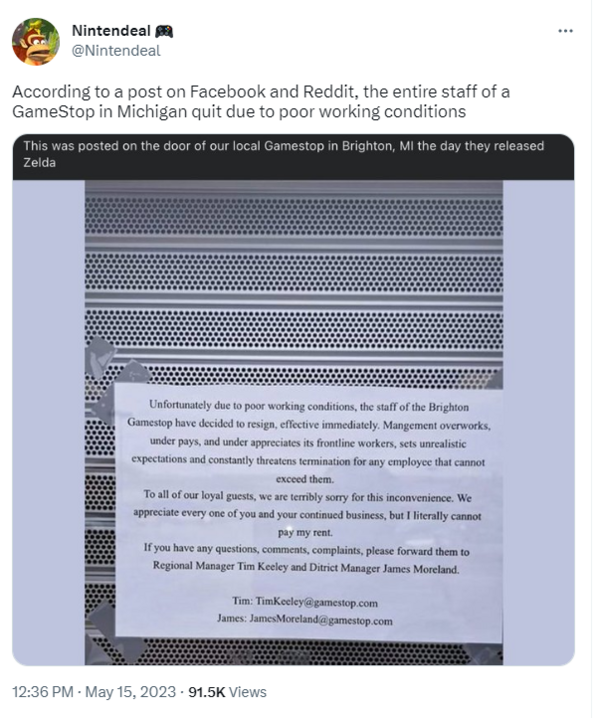 Jessica Mathews / news@whmi.com


Employees at a local video game store banded together to call it quits on the release day of a popular game due to alleged poor working conditions.

The entire staff resigned jointly last Friday, forcing Brighton GameStop to close. The store is located at 8420 Movie Drive, in the Brighton Town Square Development.

A sign posted on the door read:

"Unfortunately, due to poor working conditions, the staff of the Brighton Gamestop have decided to resign, effective immediately. Management overworks, underpays, and under appreciates its frontline workers, sets unrealistic expectations and constantly threatens termination for any employee that cannot exceed them. To all of our loyal guests, we are terribly sorry for this inconvenience. We appreciate every one of you and your continued business, but I literally cannot pay my rent."

The letter then encourages questions, comments, and complaints toward the regional and district managers.

The resignations took place on the big release date of "The Legend of Zelda: Tears of the Kingdom".

A photo of the sign was posted on Facebook by Chris Cannaert of Hartland Township, as well as on the Nintendeal Twitter account, which went viral last weekend.

The store re-opened this week. However, company representatives could not be reached and messages seeking comment have been placed by WHMI.

Photo Credit: James Moody.