Auto Value Fire Caused By Discarded Cigarettes
July 12, 2018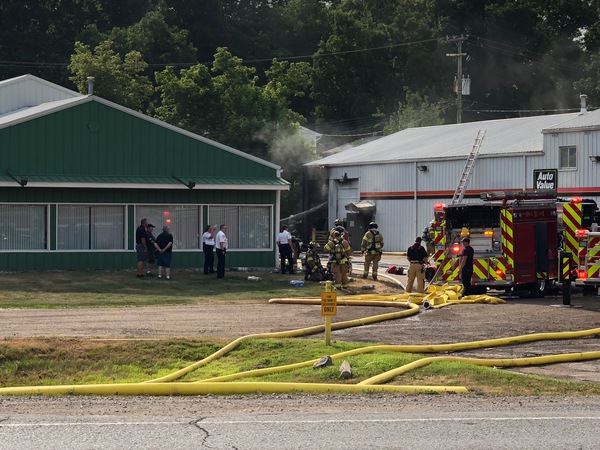 A press release from the Brighton Area Fire Authority indicates the fire progressed "rapidly" due to flammable and combustible liquids that were also burning. The fire was brought under control using foam and water. Northbound Old US-23 traffic was diverted at the scene, resulting in significant delays along Old US-23.

While the fire damage was contained to the rear warehouse, the remainder of the store did sustain smoke damage. There were no customers in the store at the time of the incident and the three employees who were there escaped without injury. However, an unknown quantity of hazardous materials, made up of flammable and combustible liquids, spilled into the parking lot and an adjacent gravel road with the fire suppression water runoff.

The Livingston County Hazardous Materials team was dispatched to scene and contained the majority of the hazardous materials using absorbent booms and pads. A private Hazardous Materials cleanup contractor has been requested to respond to clean up the spill. The cause of the fire has been determined to be from discarded cigarettes that ignited combustible materials piled up against the outside of the building.

Approximately 40 firefighters from the Brighton Area Fire Authority and Green Oak Fire Department responded to the incident, as well as the Haz-Mat Team. Crews were assisted on scene by Livingston County EMS, Michigan State Police, DART and deputies from the Livingston County Sheriff's Office. The Howell Fire Department assisted by covering the Brighton Area Fire Authority during the blaze.