BAS Receives Excellent Audit Report
October 5, 2021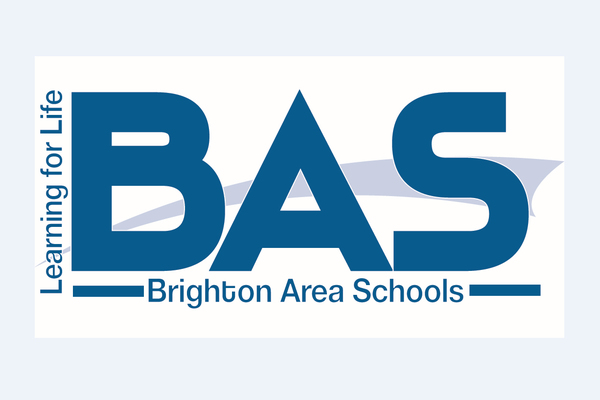 By Tom Tolen / news@whmi.com


The Brighton Area Schools received another praiseworthy report from auditors at last week's meeting, with Jeff Strauss, lead auditor for Maner Costerisan of Lansing, giving the district a clean, or "unmodified", report.

In the annual audit report, the big change this year was the COVID Relief Funds which have added substantially to the coffers of school districts around the state, such as Brighton, which realized $4.7 million in total federal funding. The district was able to add $1.3 million to the fund balance in the 20-21 FY, making a total fund balance of $9.2 million. As a result the district's fund equity now stands at 11% of the total $86.5 million budget, which is getting near the 15% that auditors say is an optimal fund balance toward which school districts should strive.

The most significant figure in the audit is that Brighton's per-pupil state aid, which was $8,111 last year, has been increased for 2021-22 by a whopping $589 — all due to the COVID pandemic and the funds it has unleashed. As a result, Brighton's state aid is now a healthy $8,700 per student. Brighton had been at the bottom in the state aid it receives, along with a large group of other school districts. The increase, approved overwhelmingly by the legislature in June, brings near-parity to Brighton and other school districts — including all five K-12 districts in Livingston County - which had always been at the bottom of the ladder in state funding.

However, full parity has still not been achieved, since over 40 wealthy districts, the majority in Oakland County, were "held harmless" by the legislature when Proposal "A" was passed in 1994. Being held harmless allowed those districts to levy voter-approved local millages beyond the base amounts, putting thousands of dollars more behind each student. In the 20-21 year, districts such as Bloomfield Hills and Birmingham had in excess of $12,000 behind each student — over $4,000 more per pupil than Livingston County districts such as Brighton.

Brighton's student enrollment figure for 2020-21, including its profitable Shared Services program, totaled 8,298 full-time equivalent students. That's about 2,500 students over and above the 5,800 in-district students. In the program, a school district offers other schools — notably private and parochial schools with a shortage of qualified teachers — courses in non-core curriculum areas, even foreign languages and music, and electives such as advanced placement courses.

In Shared Services, the host district pays for the certified teachers along with materials and supplies, and in return receives a portion of each student's state aid. Brighton's net "profit" annually adds about $3 million to its treasury once the program's expenses are paid. That has been a major factor in Brighton's ability to keep adding to its fund balance each year since 2015, when the district - with a tight rein on its purse strings and the addition of Shared Services - clawed itself out of deficit after being immersed there for six years.