2nd Annual Cram the Cruiser Food Drive a "Huge Success"
November 23, 2018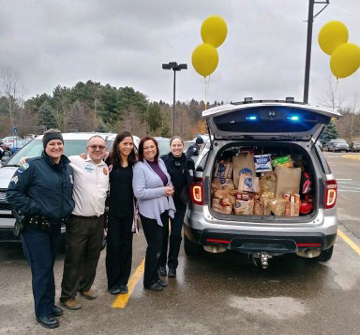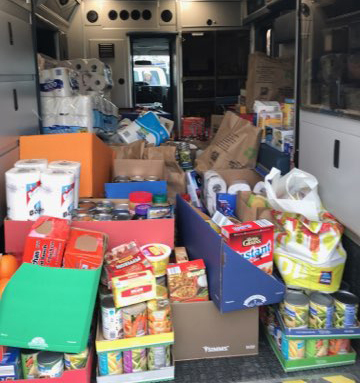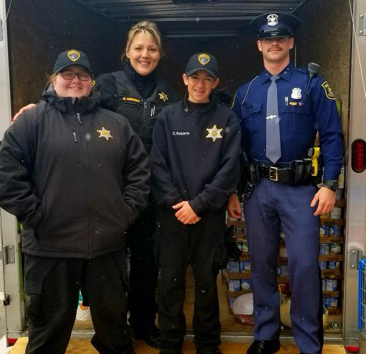 Law Enforcement agencies within Livingston County collaborated with various stores including the Howell, Brighton Township, Hamburg Township and Hartland Kroger's, Genoa Township Aldi, and Wal-Mart in Howell and Fowlerville.

Over 15,000 pounds of non-perishable food and paper products and $1200 dollars in cash was collected and donated to area food banks and pantries throughout the region. The food banks included The Hidden Springs Church, Youth Connection in Howell, SonRise Church in Howell, First Baptist Church of Howell, St. Joseph Catholic Church in Howell, Fowlerville Impact Center, Howell Public Schools Innovation Academy, Senior Centers in Brighton, Howell, Pinckney and Gregory, Bountiful Harvest of Brighton, Pinckney Community Schools food bank, St. Mary's Catholic Church food pantry in Pinckney and Gleaners. Deputies from the Livingston County Sheriff's Office also prepared 25 food baskets which were delivered to seniors throughout the Howell/Brighton area.

The participating agencies say they would like to thank the great Livingston County Community and retail partners for supporting this event and giving back to those who need it the most. They say they are already looking forward to another fantastic event next year.