AAA Michigan: More Than 1.7 Million To Travel For Thanksgiving
November 21, 2022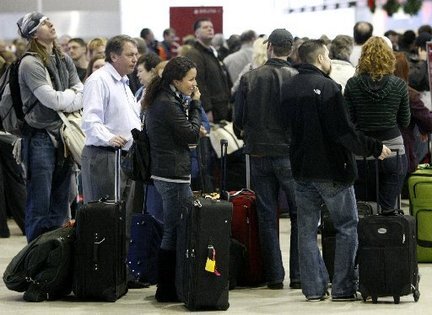 Jessica Mathews / news@whmi.com


It's expected to be a busy week for Thanksgiving travel.

AAA Michigan is forecasting that more than 1.7 million Michiganders will travel 50 miles or more for Thanksgiving this year. That's over 34,000 more travelers than last year's holiday but yet still about 69,000 less than in 2019. Of those traveling, 1.5 million will be hitting the road for the holiday.

AAA Spokeswoman Adrienne Woodland tells WHMI while travel is definitely growing year over year, it's still shy of pre-pandemic numbers.

Nationally more than 54 million people are expected to travel for Thanksgiving and of those, 89% will be taking road trips. Woodland says motorists can definitely expect the roads to be busy in Michigan and across the country. She noted that certain travel times are better than others – with the worst time expected to be Wednesday, particularly from 11am to 8pm.

While Michigan's overall travel is still shy of the pre-pandemic levels, Woodland says air travel will actually be even busier than 2019. AAA expects around 167,000 Michiganders to fly for the holiday – compared to around 155,000 in 2019.

For those who are taking to the skies, Woodland says definitely check-in for flights online and check-in early. She said it's important to monitor flight status using an air carrier's mobile app and arrive to the airport early - at least 2-3 hours before any scheduled departure. Woodland further recommends packing medications and an extra set of clothes in a carry-on bag in case a flight is delayed or canceled.

Despite higher gas prices being anticipated for the holiday, people aren't changing their trip plans. Woodland says the higher gas prices don't seem to be enough to stop people from traveling to be with their family and friends.