AAA: Gas Prices Holding Mostly Steady
January 20, 2023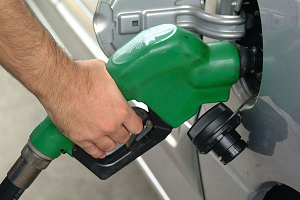 Jessica Mathews / news@whmi.com


Gas prices are holding mostly steady across the state – although they continue to vary across Livingston County.

AAA Michigan Spokeswoman Adrienne Woodland told WHMI that motorists are seeing some stability at the pump as we move further into the new year. She says the state average is $3.29 a gallon for regular unleaded – which is the same price as about a week ago - so prices are kind-of holding steady around that $3.29 - $3.30 mark right now.

Woodland noted that one of the big reasons for the earlier spike in prices experienced was the big winter storm before Christmas; which affected some refineries and output across the country and caused gasoline stocks to drop. Also with the holiday, demand began to rise. Woodland says demand continued to be robust moving into 2023. She says one of the reasons might be the milder winter being experienced in certain places – with the exception of the west coast.

There could be some hope for stability.

Woodland said crude oil right now is below $80 a barrel with prices in roughly the same $10 range for the past month; and it also looks like gasoline stocks are starting to increase. She says they'll kind of see over the next week if demand holds steady and stocks increase, as prices could continue to hold steady where they are.

Locally, prices at the pump vary. According to www.Gasbuddy.com, the majority of stations in the Howell and Pinckney areas were either charging $3.29 or $3.39 for a gallon of regular unleaded. In the Brighton area, some stations were charging $3.23.