Volunteers Sought For Cemetery Clean-Up In Pinckney
October 31, 2017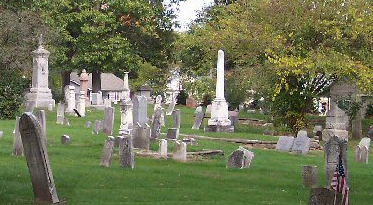 The Village of Pinckney is looking for volunteers to help preserve local history by maintaining the community cemetery during an annual fall clean-up event.

Two dates have been scheduled for the clean-up this year, November 11th and 18th, which officials say allows for a rain date or the opportunity to finish projects. Volunteers will remove faded décor or plantings outside of regulations and also pick up downed branches and tree limbs. As always, officials say the biggest project will be focusing on leaf removal so the more people and leaf blowers, the quicker the job. The Pinckney Historical Cemetery is located at 647 W. M-36, just west of downtown Pinckney. Although not required, volunteers are asked to bring gloves, rakes, wheelbarrows, leaf blowers and clippers if possible. Officials say the event is a great opportunity for families, youth groups, seniors or students needing volunteer hours, as well as those seeking community service hours.

Anyone with questions should contact the Pinckney Village offices at (734) 878-6206.