Police Still Looking For Man Considered Violent And Dangerous
October 21, 2017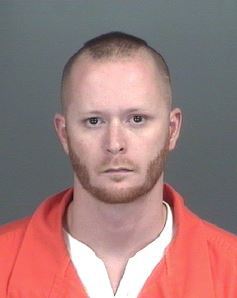 A wanted man considered violent and dangerous remains at large.

Court records indicate a warrant remains active for 38-year-old Edward Franklin Hulbert, who is known to have an extensive and violent criminal history. On October 12th, the Livingston County Sheriff's Office received information that Hulbert was at an address on Bates Street in the City of Howell. The Sheriff's Tactical Response Team was activated, but Hulbert was not found at the residence. Sheriff Mike Murphy confirmed Friday that police are still looking for him.

Hulbert has two outstanding felony warrants; one for a probation violation on a felony assault charge and another for aggravated stalking. He is also a registered sex offender, related to a 2003 conviction of criminal sexual conduct assault with intent to commit sexual penetration. The Sheriff's Office says he is considered violent but at this point, access to weapons or a vehicle is unknown.

Hulbert is described as a white male, with red hair and brown eyes, standing 5 foot 10 and weighing 180 pounds. Multiple photos can be viewed at the attached press release. Anyone with information is asked to contact 911, the Sheriff's Office or Crime Stoppers at 1-800-SPEAK-UP.