Volunteers Sought For Imagination Station Resealing
September 16, 2017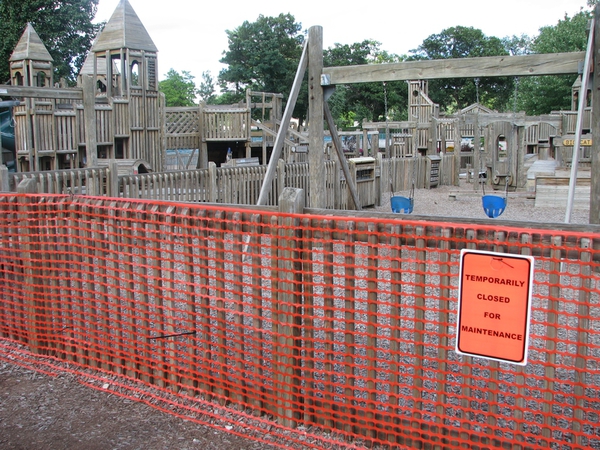 The City of Brighton is again putting out the call for volunteers to help re-seal wood structures in the Imagination Station playground next weekend.

Volunteers are needed for the community project set to take place Saturday, September 23rd, at 9am. The biennial sealing work is required by the Imagination Station Due Care Plan approved by the Brighton City Council and the Michigan Department of Environmental Quality.

Organizers say the larger the group of volunteers, the faster the resealing of the playground equipment gets done. However, because the sealant needs to dry properly, the playground will be temporarily closed that Saturday and Sunday, September 23rd and 24th. It will reopen for public use the following Monday. The rainout date for the event is Saturday, October 14th.

For any further information or questions, email volunteer coordinator Renee Pettengill at brightonimaginationstation@gmail.com.