Local First Responders And Vehicles Blessed At Fenton Parish
July 27, 2017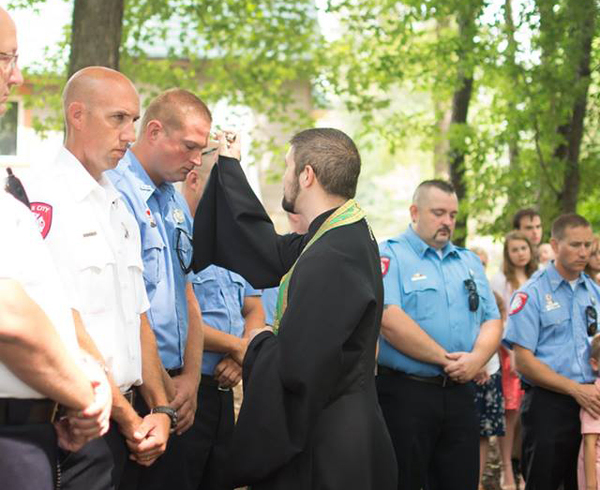 A blessing was bestowed upon the area's first responders at a gathering in Fenton earlier this week.

The benediction was given Sunday at the St. Mary Magdalene Orthodox Church by Father Gabriel Bilas. 15 first responders from the Livingston County Sheriff's Department, Fenton Fire Department, Fenton Police Department, and first responders from the Grand Blanc area attended.

The first responders brought their fire trucks, police vehicles, and police motorcycles to the annual Blessing of Vehicles at the parish. In keeping with the ancient customs of the Original Christian Church, vehicles are blessed every year in July in honor of the feast of the Prophet Elijah. A fellowship cookout followed the blessing.

Father Bilas says it is important for first responders to know the community "…loves them, respects them, and will always be praying for their safety as they continue to protect and serve us."