Report: Lyon Township Out Of Running For Foxconn Facility
June 23, 2017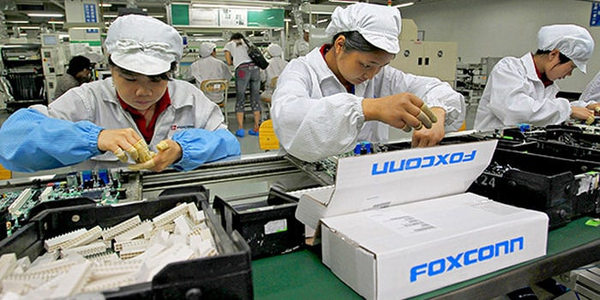 A local community is reportedly out of the running to be the new home for a U.S. factory by a Taiwanese company that manufactures Apple's iPhone.

Foxconn builds electronic devices for companies including Apple and Samsung. The company has been searching for a U.S. site to build a manufacturing plant for the assembly of liquid crystal display screens for the automotive, aviation and defenses industries. Previously two Oakland County sites were being considered, including one in Lyon Township that totals 515-acres and is owned by construction giant Walbridge-Aldinger. However, a report in Crain's Detroit Business says Foxconn is now looking at a site in Romulus that would give them proximity to Detroit Metro Airport's direct flights to Chinese cities. But future investments are still possible after Foxconn Chairman Terry Gou indicated his company may spend up to $10 billion on multiple facilities in the U.S. over five years.

But before any Michigan investment can happen, a tax incentive program sought by the Snyder administration will have to be approved. The program, which that would allow new companies that create more than 500 new jobs in Michigan to capture up to 50% of their employees' state income taxes, was derailed this week by House Speaker Tom Leonard. The DeWitt Republican canceled a vote after questioning whether Snyder cut a side deal with Democrats. Snyder has been in Europe this week on a trade mission, but a spokesman said he will meet with legislative leaders next week. There will be one last chance to approve the legislation this summer when representatives return to Lansing for a one-day session July 12.