New faces in Fowlerville, but same tough schedule
September 13, 2023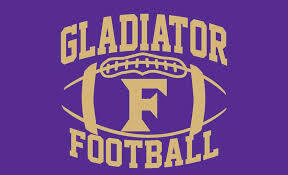 They have a new football coach, new athletic director and new even front defense to learn.
What's not new at Fowlerville is a tough schedule. The Gladiators play a who's who of small giants in mid-Michigan. The Gladiators (1-2) get somewhat of a breather Friday (7 p.m.) when they play host to St. John's at Brigham Stadium, which is also the WHMI 93.5 FM Game of the Week.
"We are going to find out a lot about ourselves this season," said first-year head coach Matt Copeland.
Copeland is no stranger to Gladiator nation. He began in 2000 as a volunteer assistant. He's also coached softball and been a staple around the building for 17 of the last 23 years. Now he is the head man in charge and is left with the daunting task of navigating a brutal schedule.
They've been shut out by Corunna (40-0), ranked fourth by The Detroit Free Press in Division – 5, and Mason (35-0), ranked second by the Freep in Division – 3.
Unbeaten Adrian (3-0) and Charlotte remain. Adrian is averaging 41.6 points a game and Charlotte 45.3.
"We knew what was coming," Copeland said. "There are no holes in our schedule."
Fowlerville may not win all of its remaining games, but Copeland believes his boys will handle the challenge well. The Gladiators are led by battering ram running back Blake Juopperi, who is not afraid of any skirmish or pile up on the field. He is also a stand out linebacker.
They can also mix it up by handing the ball off to scat back Justin Wojcik who uses speed to run around the edges. Junior Will Shrader has made an impact early at wide receiver, which included a 65-yard touchdown pass from quarterback Wyatt Soli. Defensively, Fowlerville relies on Jake Esch to anchor the front line while Kyle Blixt covers the opponent's best wide out.
During a 33-26 overtime win over Bullock Creek Joupperi moved to quarterback and ran from four yards out for the game-winning touchdown.
"We have a group of boys with high leadership skills," Copeland said.

## Jeff Finney had a tough night during his first game as Athletic Director during the season-opener against Corunna. He made the call to halt the game in the third quarter because of an impending storm which knocked out power and spun a tornado that touched down just west of town.
After the game he could not leave until the equipment was put away and all the fans and players were safely out of the stadium. With tornado sirens blaring outside, he huddled for 90 minutes under a stairwell with offensive coordinator Nick Semke until the all clear signal came.
Both live in the Lansing area and it was too dangerous to make the journey on I-96 because of the lurking tornado.