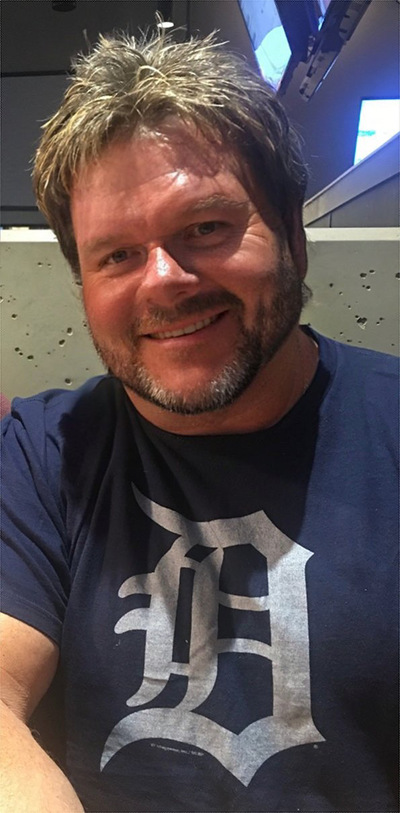 Cliff Smithers
I grew up just down the road in Toledo, Ohio, but don't judge me just yet...I AM a Michigan fan and now live in the state of Michigan which I dearly love. Radio has always been a passion of mine since I was just a kid thanks to CKLW out of Windsor/Detroit. I used to rush home from
school just so that I could listen to Brother Bill Gable in the afternoon on the Big 8. I actually got to, not only meet him, but worked with him at 105.1 WGRV-FM, "The Groove" (which is no longer) in Detroit back in the late 90's.
My radio career started in 1990 in my hometown of Toledo at country stations WKKO-FM, WTOD-AM & Classic Hits 93-5 WRQN where I was employed for 32 years with that same company. I've also worked part-time at WOMC-FM in Detroit where I met my good friend, Mike Scott (from here at WHMI) and also a short stint at WIOG-FM in Saginaw. One of the
highlights of my career was getting the opportunity to audition for the PA announcer job at Comerica Park for the Detroit Tigers...I'm a huge Baseball fan and a loyal Detroit Tiger fan!!
I have 3 grown children and 5 awesome grandkids. I'm a kid at heart so it's kinda surreal that I'm a grandfather but I wouldn't change that for the world!!
I'm more than thrilled to now be working part-time here at WHMI. I've always heard great things about this radio station and appreciate the fact that we are LIVE and LOCAL...that's something you don't find much
of these days in radio. I certainly look forward to meeting you great listeners here in Livingston County and playing the Classic Hits here on WHMI.