International Walk To School Day (W2SD) Wednesday
October 5, 2021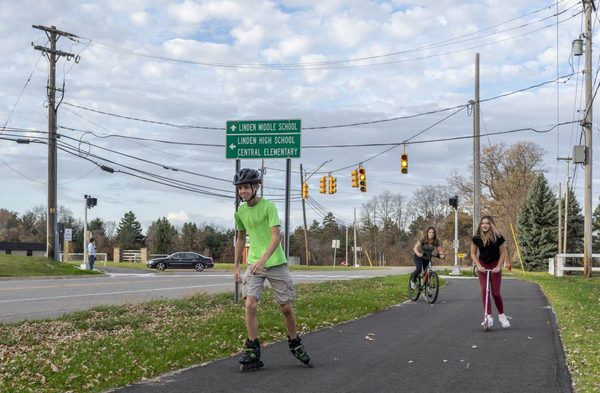 By Jessica Mathews / news@whmi.com


Some area schools will take part in an international event tomorrow that aims to make walking and biking to school safe and fun.

Local students will be joining schoolchildren from around the world to celebrate International Walk to School Day (W2SD) on Wednesday. It's coordinated by the Michigan Fitness Foundation and Safe Routes to School (SRTS) program staff. SAFE Routes to School is designed to promote walking and bicycling to school through infrastructure improvements, engagement, tools, safety education, and incentives that encourage walking and bicycling to school.

Over 300 schools across the state sign up to participate annually. Locally Country Elementary in Pinckney, Voyager Elementary in Howell, North Creek Elementary in Chelsea, Tomek-Eastern Elementary in Fenton are all participating.

Also this year, "The World's Largest Exercise Class" known as All Children Exercise Simultaneously (ACES Day) has been added to the event.

MDOT administers the SRTS federal program. As a component of that programming, W2SD events also highlight the importance of pedestrian safety, traffic congestion, concern for the environment and building connections between families, schools, and the broader community.

Families, schools, and community organizations are invited to register for the blended event and participate in a way that best fits their needs and aligns with local public health guidance. Over the years, registrants have created events such as a family walk to school, bike rodeo, yoga in the park, trail run, slow roll, or a walking parade.

More information is available in the provided link. Photo: SRTS.